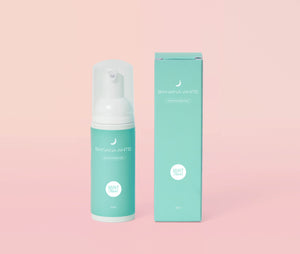 Teeth whitening foam is an easy and effective way to whiten your teeth!
🦷Use our whitening foam booster to maintain results from your whitening kit or notice visible results with only 5-7 days with just the use of the foam! 🤩
🦷Dispense foam on to toothbrush with your toothpaste or by itself. Brush for 2-3 minutes, then rinse.
🦷Use up to 2 times a day. For best results wait 15 mins to eat or drink.
Ingredients: 
Aqua, Propylene Glycol, Glycerin, Polomaxer 188, Polomaxer 407, Alcohol, Sodium Phytate, Sodium Citrate, Terrasodium Pyrophosphate, Sodium Dodecyl Sulfate, Polysorbate 20, Sodium Saccharin, Sodium Benzonate, Cellulose Gum, Menthol.